is the business crafted to "Save the World"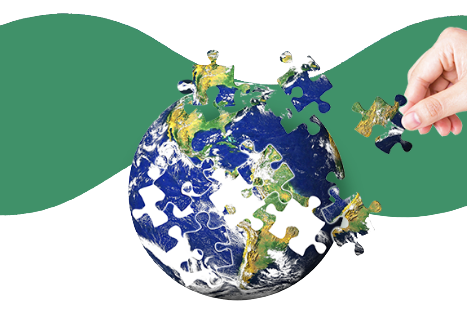 Integrative Activism (IA) claims to be the business crafted to "Save the World". Of course that is an oversimplification. The more accurate (true) description and mission is to save the gains of civilization and nature. That description acknowledges the reality that we are presently loosing many of the gains of nature in Earth's six mass extinction wherein multiple species become extinct every day while areas around the globe become increasingly uninhabitable resulting in mass migrations of climate refugees resulting in greater stresses upon the very fabric of societies. Civilization and civil societies are becoming less civil nearly everywhere and increasingly fragile.
So far, Integrative Activism is the product of one person, with the exception of hiring a web-design company. Saving the Gains is a big job and the present content of this site is inadequate to the job, but it's a start, and with the help and participation of good people it may grow and expand through time. So keep checking back because there's a lot of content and additional resources that remain unpublished at this time.
To begin the process of saving the gains, it is imperative to Be True and to help build a True Culture. True, is all about understanding what is true, as opposed to falsities, because problems are never properly solved until they are properly understood. You can read more about that in the resources section.
Next, support and promote the people and organizations that are laboring to make the world a healthier, happier, more just, more equitable and sustainable, etc. place for as many as possible. The Portfolios Pages of this site enable us to more effectively do just that. We do live in a culture dominated by a capitalist model of economy so we all need and use money, but money won't fix the mess we're now in. Therefore it is recommended to Give a Little, Share a Lot. The more we work together and share accurate information, the better everything will be. So let everyone know about Integrative Activism and how easy IA makes it to Do More Better.
Integrative Activism's Portfolio Section is the business section designed to;
Help activists, from beginners to professional, to function more effectively by,
Providing a list of worthwhile organizations that far too many are unaware of
Making it much easier to support and promote a greater number of important organizations
Increasing public education by providing links to valuable credible information
Aid a wide variety of nonprofit organizations by;
Providing supplemental marketing
Providing additional funding, especially in these times of unprecedented need
Functioning as a mutual support network for nonprofits
As a business entity IA is able to function in ways restricted and prohibited to 501 organizations. Nonprofits are often fighting the good fights with one or two hand tied behind their backs. For example, nonprofits are rated by organizations such as Charity Navigator and are effectively penalized when they allocate what is considered excessive amounts to marketing or fundraising. As a result, there are a myriad of organizations that most people are completely unaware of. Just look through the portfolios and you'll get the picture.
Another inhibitor of effective functioning is the nonprofit sectors reliance on grants from wealthy donors. This reliance can often serve to modify an organization's mission directives in ways that can greenwash the donor and limit or eliminate negative exposure.
Nonprofit organizations must, by law, maintain nonpartisan appearance which often distorts public perceptions of extremely wealthy people, businesses and deceptive industry front groups. As a business entity, IA has no such restrictions and can freely express political truths and opinions. So, if you favor clean air and clean water, a habitable planet, avoid voting for Republicans. The Republican Party champions deregulation. Regulations are laws, laws that protect human, animal and environmental well-being. If you like law and order, support Democrats, especially the Progressive Democrats who often run their campaigns without taking corruptive money from plutocrats, corporations and seditionists. Get the picture?